This hair oil paves the way for a healthy hair growth journey! This blend of organic oils works to nourish your hair and scalp with the nutrients to achieve rapid growth, thickness, and durability.
DIFFERENT METHODS FOR USE:
✨ Massage into the scalp once daily, or every other day for best results:
✨ Apply to the scalp every day while wearing protective styles 
✨ Deep condition or "pre-poo" by applying it to your damp-to-wet scalp and hair follicles. Cover hair with a plastic cap for 30mins to an hour. 
For best use: apply after using our GOLD E LOCS Hydrating Mist for added stimulation and hydration.
Ingredients: Castor Oils, Avocado Oil, Grapeseed Oil, Jojoba Oil, Argan Oil, Black Seed Oil, Essential Oils
Benefits:

Improves stimulation to the scalp

Promotes growth and thickness

Reduces dry scalp and dandruff

Seals in moisture and produces shine

Great for use as hot oil treatment or pre-poo
*see the reviews below to see how it has helped our customers achieve tremendous growth and increase the overall health of their hair.*
Customer Reviews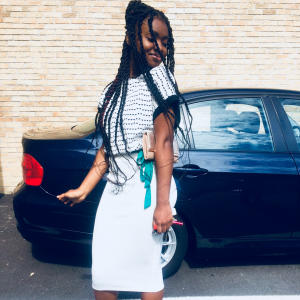 J
Jamie

United States
09/24/2021
Everything and More
I love this product. I remember when you first started selling this . It truly is hair crack . I'm addicted and this bottle will last me sometime.
Destiny H.

United States
09/02/2021
Healthy Hair
There's so much I can say about Hair Crack, this is the real deal!! Keeps my scalp hydrated, leaves it feeling fresh and clean. I notice new growth as well consistently using this growth oil. A must buy if you want to improve your hair routine.
Jordaine R.

United States
07/06/2021
I can see why they give it that name!
This oil is so nourishing for my scalp. A little goes a long way and the smell is not strong and over bearing.
Come7y N.

United States
07/01/2021
Yaaasss
Ok so I dont normaly do this but this time I had to drop this review. I won this oil in a giveaway and it has changed my hair growth and moisture game. I still dont believe this is my hair. Its soooooooo freaking soft and fuller. The stuff is like magic. I see why its called hair crack. Thanks Battny I will definitely be shopping here from now on. I literally dont need no other oil but this. Great job at formulating this oil Wearecrownd. Hands down my favorite.
Na

United States
06/23/2021
Best stuff
It loves my hair.. This is really crack
Dante L.

United States
05/18/2021
Growth oil Review
This is my second bottle and I see and I feel a difference. Love it.
05/20/2021
WE ARE CROWN'D
Thank you for your review, Dante!
Dante L.

United States
03/23/2021
Smells amazing and leaves my locks soft, smooth and hydrated.